For food brands
Iboost offer food brands a distinctive opportunity to market their products precisely when consumers are planning what to eat and what to buy. With access to millions of recipe views across various recipe websites and through food influencers, we offer extensive reach and the ability to measure and enhance product awareness and purchase intent.
Our offer
Our advertising packages for brands:
Increase product awareness and purchase intent substantially with ads embedded in recipes at recipe sites and food influencers. The average exposure time exceeds 15 seconds which drives fenomenal results.
The ad format includes essential details about product quality which resonates with consumers who diligently peruse recipes, thereby enhancing the overall appeal of this advertising format. It's a true win-win-win for the site owners, consumers and the brands.
Recipe ads are combined with a targeted survey to measure the impact on brand- and product awareness.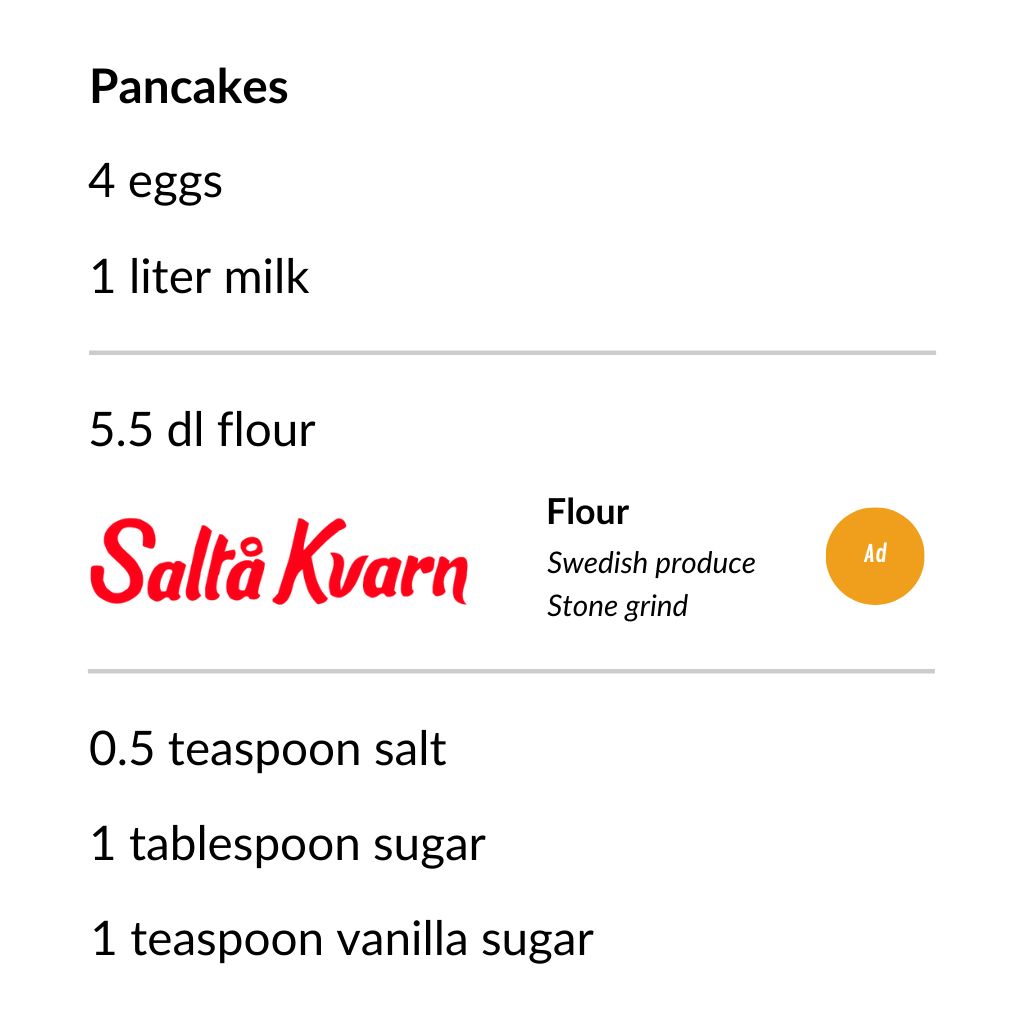 "Vi på Saltå Kvarn strävar ständigt efter att upptäcka nya, innovativa sätt att marknadsföra våra produkter. Vårt mål att lyfta fram kvalitet och hållbarhet samtidigt som vi gärna ser mätbara resultat. Därför var det naturligt fös oss att testa iboost's Receptannonser och resultatet har varit mycket bra. Bra räckvidd kombinerad med mätbar, positiv effekt på produktkännedom och köpbenägenhet. Vi ser fram emot ett fortsatt gott samarbete med iboost."
Package 2
Sponsored weekly menus
Increase brand awareness and sales while helping consumers eat better and save money. A Cooked Meal is a Good Deal.
Iboost partners with recipe sites and food influencers to help consumers buy weekly menus based on personal preferences. Our AI matches menus with advertiser's products and enable a unique combination of brand- and product exposure as well as driving sales of the brands' products. The CTR from exposure to purchase online or in physical stores is uniquely high.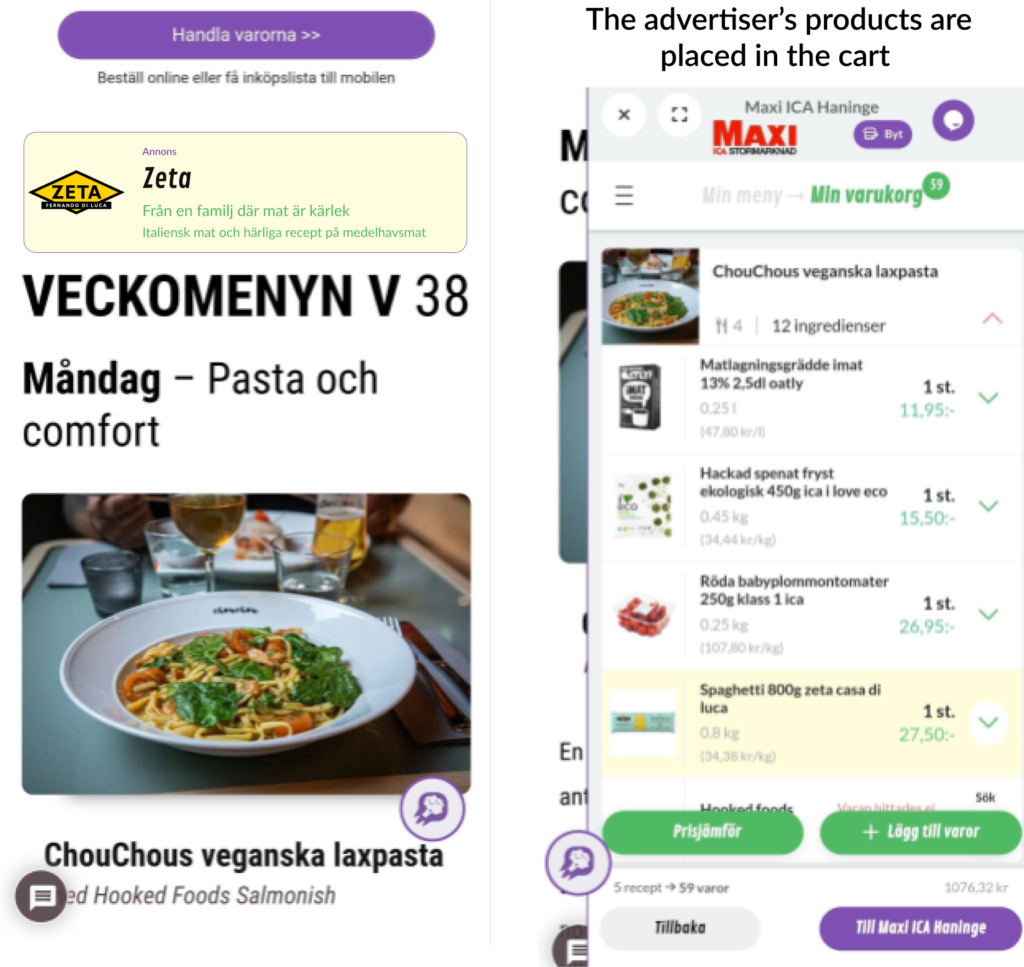 Package 3
Contextual retargeting display
Iboost empowers brands to retarget visitors who have been browsing recipes or weekly menus and have been exposed to the brand's products.
This approach allows brands to target consumers who are currently in the process of deciding what to cook and eat, ultimately delivering a superior Return on Advertising Spend (ROAS) compared to traditional display marketing.
Creative work
Our Recent Work
Latest Blog
Trending Blogs